Estimated Arrival: Between Dec 14 and Dec 16. *ETA to AUS Only
Shipping: Free Shipping for orders over $100.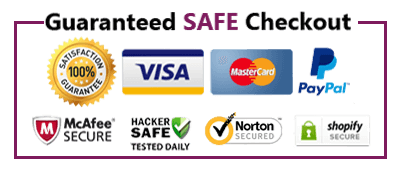 Introducing the Clover Sort 'n Store for Machine Needles – Your Essential Tool for Needle Organization!

Are you tired of rummaging through your sewing supplies to find the perfect machine needle for your project? Say goodbye to needle-related frustrations with the Clover Sort 'n Store! This ingenious needle organizer is a must-have for any sewing enthusiast or professional.

Key Features:

1. **Effortless Needle Organization:** With the Clover Sort 'n Store, you can neatly categorize and store your machine needles. Its compact design ensures that all your needle types are easily accessible, saving you time and hassle.

2. **Versatile Needle Compatibility:** This organizer accommodates various needle sizes and types, including universal, ballpoint, embroidery, and more. It's designed to keep your needles secure, preventing them from getting damaged or lost.

3. **Clear and Convenient:** The transparent cover of the Sort 'n Store allows you to quickly identify and select the needle you need, eliminating guesswork and frustration during your sewing projects.

4. **Portable and Durable:** Crafted from high-quality materials, this needle organizer is built to last. Its slim profile makes it easy to carry in your sewing kit or store in a drawer, so your needles are always within reach.

5. **Secure Needle Storage:** The Sort 'n Store's secure locking mechanism ensures that your needles stay in place, even when you're on the go. No more accidental spills or mixed-up needles!

6. **Easy-to-Read Labels:** Each compartment is labeled with needle types and sizes, making it effortless to find the right needle for your next sewing project.

Say goodbye to the chaos of loose needles and hello to the organized simplicity of the Clover Sort 'n Store for Machine Needles. It's the perfect solution for keeping your sewing workspace tidy, efficient, and ready for creativity!

Order your Clover Sort 'n Store today and experience the joy of stress-free sewing. Whether you're a beginner or a seasoned pro, this needle organizer is the essential tool you've been waiting for. Don't let needle confusion hold back your creativity – get organized with Clover Sort 'n Store!
With the Sort 'n Store by Nancy Zieman you can easily store and organize all of your needles. There are six different sections on this pincushion to help you organize your needles by size and type.

The six sections include 70, 80, 90, Quilting, Embroidery, and Stretch.

Sew smart


Needle organization

For machine needles

Time saver

6 Separate sections
---