Estimated Arrival: Between Dec 14 and Dec 16. *ETA to AUS Only
Shipping: Free Shipping for orders over $100.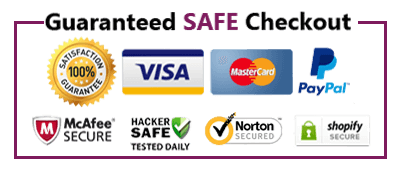 Unleash your creativity with "That Purple Thang" by Little Foot, Lynn Graves! This ingenious tool is your gateway to a world of endless crafting possibilities. Crafters, quilters, and DIY enthusiasts, listen up!
That Purple Thang is your new best friend in the world of creativity. Designed to make your crafting experience smoother and more enjoyable, it's a must-have addition to your toolkit.

This versatile tool features a unique combination of benefits. Its slender, ergonomic design allows for precise control and effortless maneuvering.
Use it for guiding fabric through your sewing machine, poking out corners, or even threading elastic through casings with ease.
The blunt tip ensures safety, making it ideal for all ages. No more struggling with pins or risking injury!
That Purple Thang is made from high-quality, durable plastic that ensures longevity, so you can rely on it for countless projects. Its vibrant purple color adds a touch of fun to your crafting experience.
Whether you're a seasoned pro or just starting your creative journey, this tool's user-friendly design and wide range of applications will empower you to bring your ideas to life effortlessly.
Say goodbye to frustration and hello to smooth, stress-free crafting. Get your hands on "That Purple Thang" by Little Foot, Lynn Graves, and discover the joy of hassle-free crafting today!
That Purple THANG by Lynn Graves is a "must-have" tool for every sewing or quilting room.  This tool pushes, pulls, p-fudges, p-turns, p-stuffs and makes its own uses.

Every quilter, crafter, sewer needs to have at least one!  Sew inexpensive...you can have several (just in case).  Makes a great gift idea for any sewer or quilter.

IDEA:  Thread a ribbon through the slot and wear it around your neck. You'll look SEW stylish and your Purple THANG will be always be so handy.
That Purple Thang by Little Foot, Lynn Graves
Funny Name, brilliant little piece of equipment
What you can use the That Purple Thang For :
As a fifth finger, when you need to keep your seam allowance perfect, this will guide your fabric through, with-out placing your fingers in harms way
Removing papers when foundation paper piecing
Finger pressing seams, without damaging fabric or fingers
The square end if a perfect 1/4" allowing you to keep check on your seam allowances easily
It will help stuff narrow items like tails on toys
It will help turn out corners very easily
Easily remove a pin that has got a little too close to the sewing machine needle
The slot in the

 

That Purple Thang

 

can be threaded with elastic or ribbon for easy insertion into casings or eyelets
Use the slot to run a ribbon through so it is always hanging around your neck when needed
Although small, weird looking and having a funny name the That Purple Thang is the most useful non essential sewing tool on the market
---